MANILA – The government's all-out war against illegal drugs has resulted in the dismantling of 853 drug dens and shabu laboratories from June 2016 to July 2021.
Based on the latest data shared by the Philippine Drug Enforcement Agency (PDEA) on Sunday, 835 are drug dens and 18 are clandestine shabu laboratories while various types of illegal drugs worth PHP62.22 billion were seized.
The amount included 8,134.61 kilos of shabu with an estimated street value of PHP51.33 billion.
A total of 12,849 high-value targets (HVTs) across the country were likewise arrested from July 1, 2016 to July 31, 2021.
The figure included 5,443 HVTs arrested from high impact operations, 3,634 target-listed suspects, 1,291 drug den maintainers, 784 drug group leaders/members, 494 government employees, 388 elected officials, 319 foreigners, 283 included on wanted lists, 119 uniformed personnel, 72 armed group members, and 22 prominent personalities.
Authorities also arrested 303,154 individuals involved in other illegal drug activities.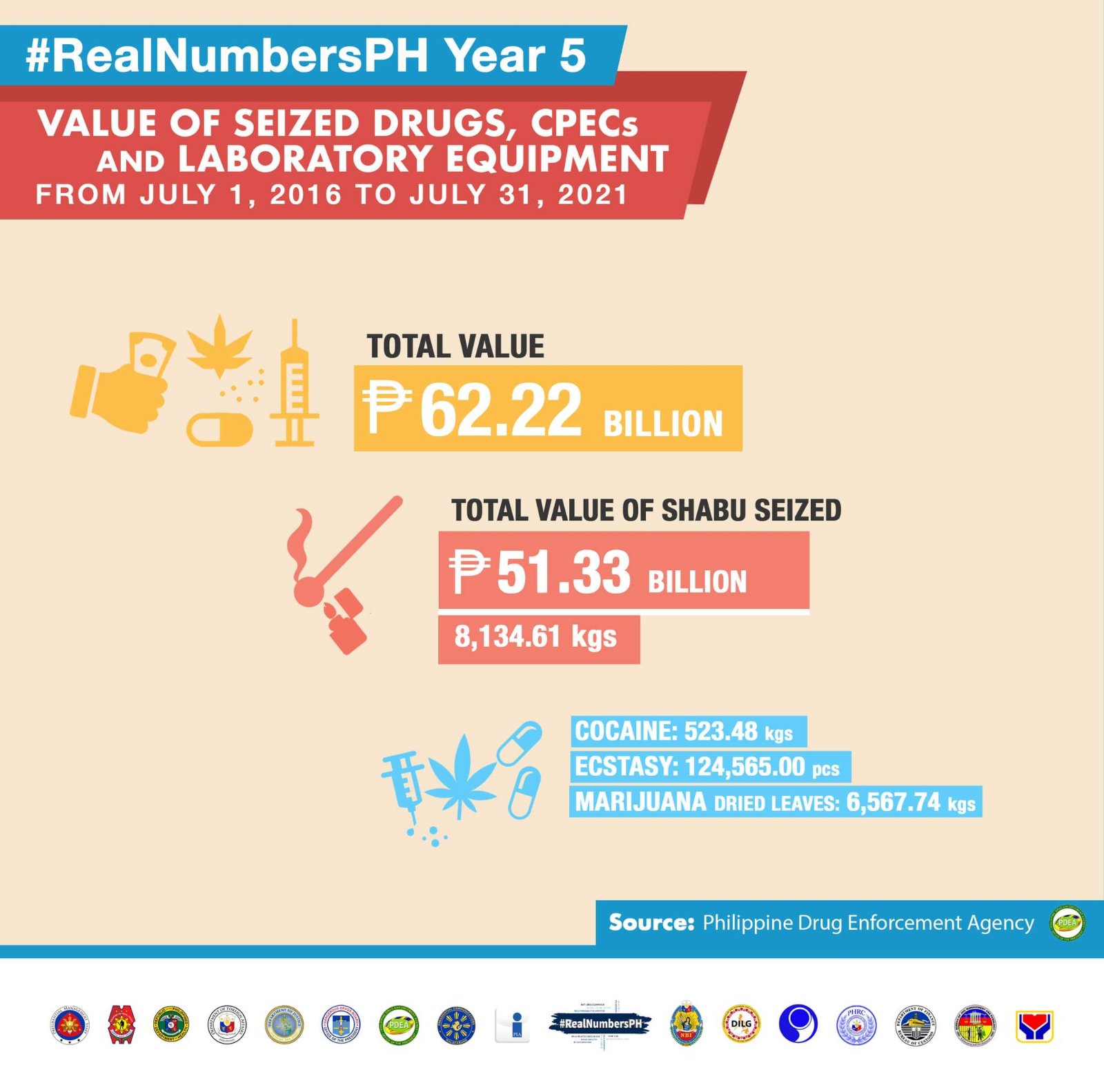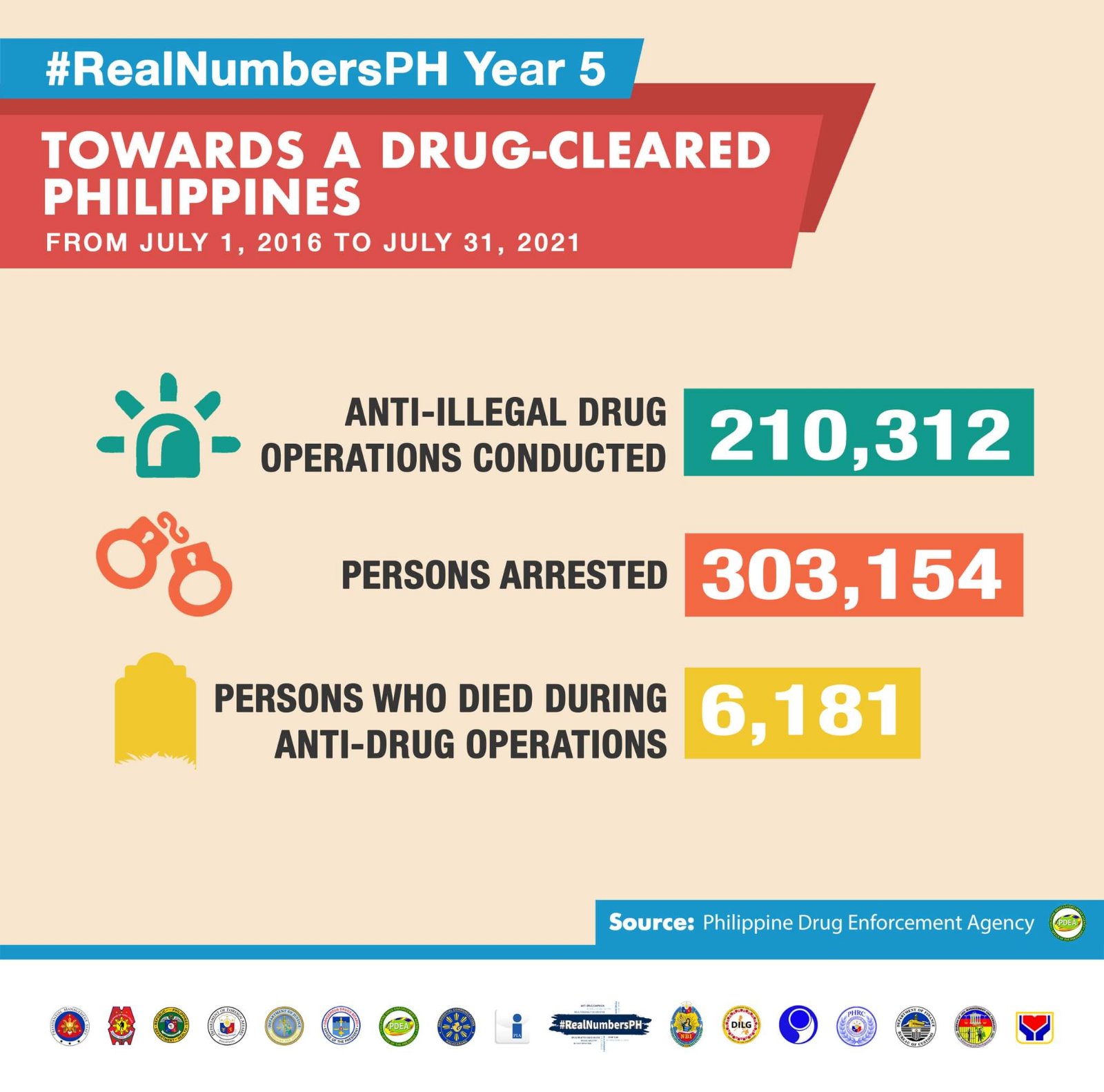 As of July 2021, the consolidated report showed 6,181 drug suspects died during 210,312 anti-illegal drug operations.
During the same period, authorities also arrested 3,869 minors broken down into 2,276 pushers, 937 possessors, 424 users, 203 visitors of drug den, nine drug den maintainers, 15 drug den employees, two cultivators, one laboratory employee, and two runners.
At least 22,585 out of the 42,045 villages (barangay) have been declared drug-cleared as of July 2021 after the issuance of a certification by members of the Oversight Committee on Barangay Drug-Clearing Program. (PNA)
Comments
comments